It's been a long, cold Winter and we're finally seeing signs of tomatoes! And Spring of course.
At Cookstown Greens our tomatoes are the first, and one of the most exciting vegetables to get our attention this year. My mouth is watering just thinking about them! If Mother Nature is kind to us, we'll get to taste these juicy treats mid-July.
Our organic tomatoes are precious and take time and care.
We're looking forward to growing a rainbow of cherry tomatoes and luscious heirloom rainbow tomatoes.
Let's just hope that we don't see any signs of phytophora infestans, or late blight, which affected many farmers and home gardeners across Southern Ontario last year.
If you grow your own tomatoes you can prepare yourself by reading How to Prevent Late Blight and we wish you the best of luck growing your tomatoes this year.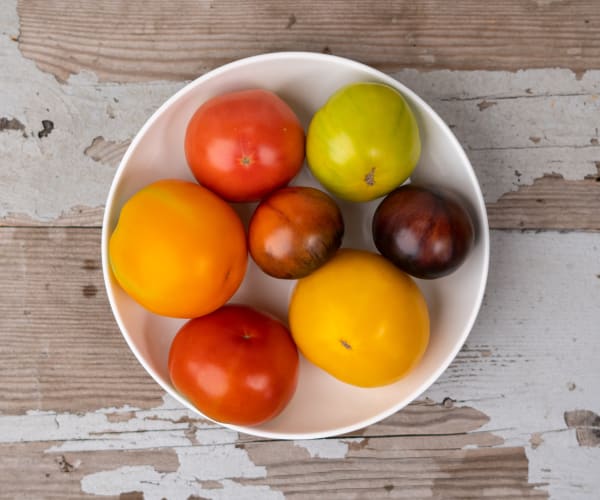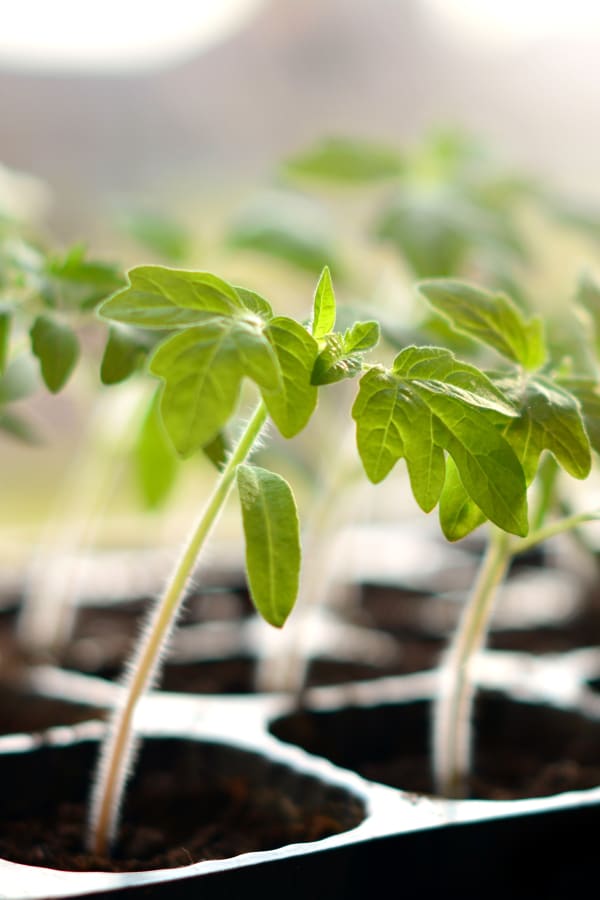 Here's what we do to at Cookstown Greens to prepare our favourite summer vegetable.
Seed into individual plugs
At about 3 inches tall start grafting some varieties onto disease resistant root stock
Transplant into bigger pots when strong enough
Cultivate the soil in the greenhouses (where the lettuce has been growing all winter)
Transplant tomatoes into our greenhouses – YES I said Greenhouse!
Some people seem to be under the impression that field tomatoes taste better than greenhouse grown. On our farm, there is no difference in the way that they are grown except they are protected from the wind.
Our greenhouse tomatoes are grown in the same soil, fed with the same water and soak up the same sun as all of our other vegetables. The soil (and the variety) is what makes the difference. And love and attention of course! But if you don't believe me, just try one of our heirloom rainbow tomatoes or cherry tomatoes. I promise you'll think differently.