A common misconception is that the best quality vegetable is perfect in shape and without any marks on its skin. Here we explain why this is not the case.
At Cookstown Greens we take great pride in the quality and flavour of our vegetables, which come from our healthy and nutrient-rich clay loam soil. 
The physical state of a vegetable is affected by the quality of soil it is grown in.
At Cookstown Greens the vegetables from our ground do not always come out perfectly shaped or blemish free. This is because of the heavier, clay loam soil that we use, and is often found on small scale-organic farms. Because of its dense make up, the soil can cause a carrot (for example) to become a little crooked or to split into two or more roots, and soil can cling to the vegetable leaving ripples or marks on the skin.
The reason some vegetables are perfectly shaped and look pristine is because those are typically grown in sandy or loose muck soil. The vegetables can grow easily without any resistance, the dry soil does not cling to the vegetable leaving marks on the skin and there is little to no natural life so the risk of insect nibbles is low. This type of soil is commonly used in large scale and mono-crop farming where the grower can easily work with the soil, add dry nutrients and fertilizer and use large equipment for harvesting.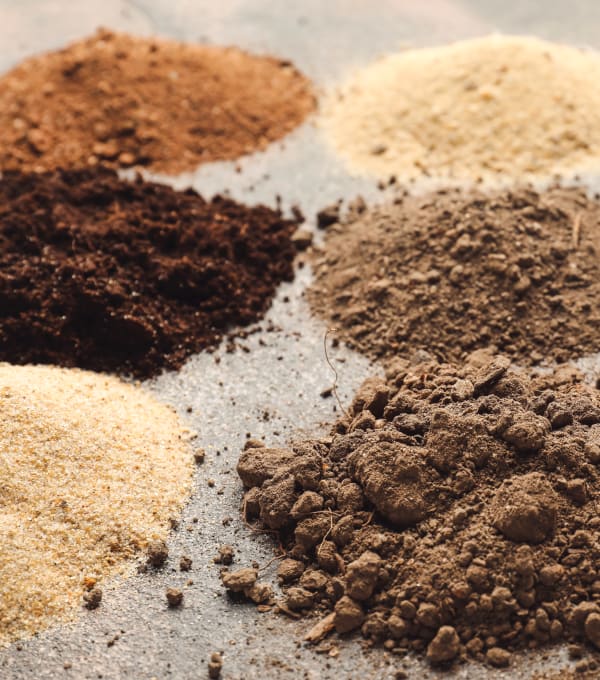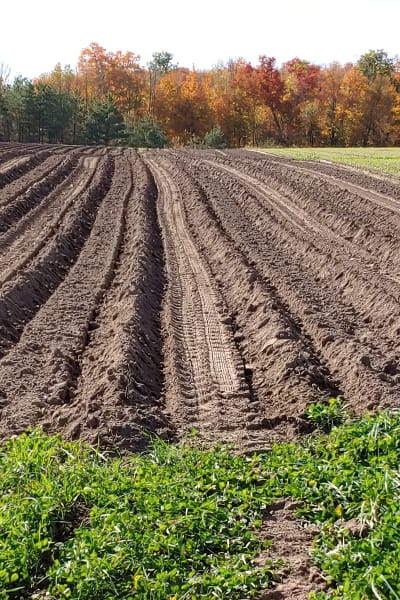 Why small-scale organic farmers prefer heavier, loam soils.
Loam and heavier soils are desirable for organic farming because they are made up of tiny, more plentiful particles and have considerably more nutrient reserves and exchanges between them than sandy soils. This type of soil retains water better, keeping it fertile and requiring less irrigation. Earthworms thrive and break down the organic matter from our cover crops and other dead matter, releasing nutrients into the soil.
Because of this we do not need to buy in large amounts of fertilizer. And, because our soil is organically fertile and nutritious, it makes the vegetables nutritious and much more flavourful.

This type of soil is very challenging to work with and we need to work hard to create soil conditions that have physical features of sandier soils while maintaining the water and nutrient capacity benefits of clay soils.

To the experienced eye, misshapen and blemished vegetables can be a sign of potential high quality. This doesn't mean we can't grow a good looking vegetable though (we mostly do), it just means we have to work harder for it!